About Dave Franecki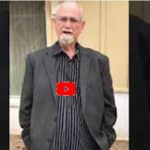 Dave Franecki has 30+ years experience in various aspects of the Real Estate industry in three distinct geographic locations– Cincinnati, OH, Portland, ME, and Phoenix, AZ. His range of experiences include almost every facet of the real estate industry including real estate brokerage, landlord, rehabber, fix and flips, loan officer, credit repair, investor mentor, building &  land development, and note investing.
From 2008 -2014, as an REO broker, Dave and his REO team contributed to the Phoenix real estate recovery. They helped Fannie Mae and other banks dispose of over 900+ REO (bank owned) properties in the Greater Phoenix metroplex with gross sales exceeding  $115,000,000…………….
Dave enjoys teaching and coaching individuals how to build and implement their investment strategies through buying, selling, and creating mortgalge notes. Dave is is industry known as a partials expert. Much of this is accomplished through the Notes Investors Forum. 
Want to schedule a time to discuss more with Dave–www.timetrade.com/book/CY8SC
For an overview on Dave, click on the video….
https://www.youtube.com/watch?v=pkxmxh7rqCw&feature=emb_title
In his spare time, Dave's passion is hiking/exploring the Arizona's desert and mountains and spending time with his daughter and grandson.