The following article  was originally posted on AZ Central on January 27, 2020 and reposted by the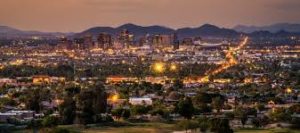 Orion Investment Group.
As a 23 year resident of Phoenix, my only thought is OMG.  Yikes, not another LA. NOOOOOOOOOOOO! But with the growth there will be many opportunities!!!
Metro Phoenix is expected to grow by 1 million people during the next decade.
That will be like adding a city the size of San Jose, California, or Austin, Texas, to the Valley.
The billion-dollar question is where all those new residents will live.
Most of the available land is on the edge of the West Valley and deep into Pinal County in the southeast Valley.
About 5 million people already call metro Phoenix home, and the region already faces infrastructure and housing affordability issues.  CLICK HERE TO READ MORE